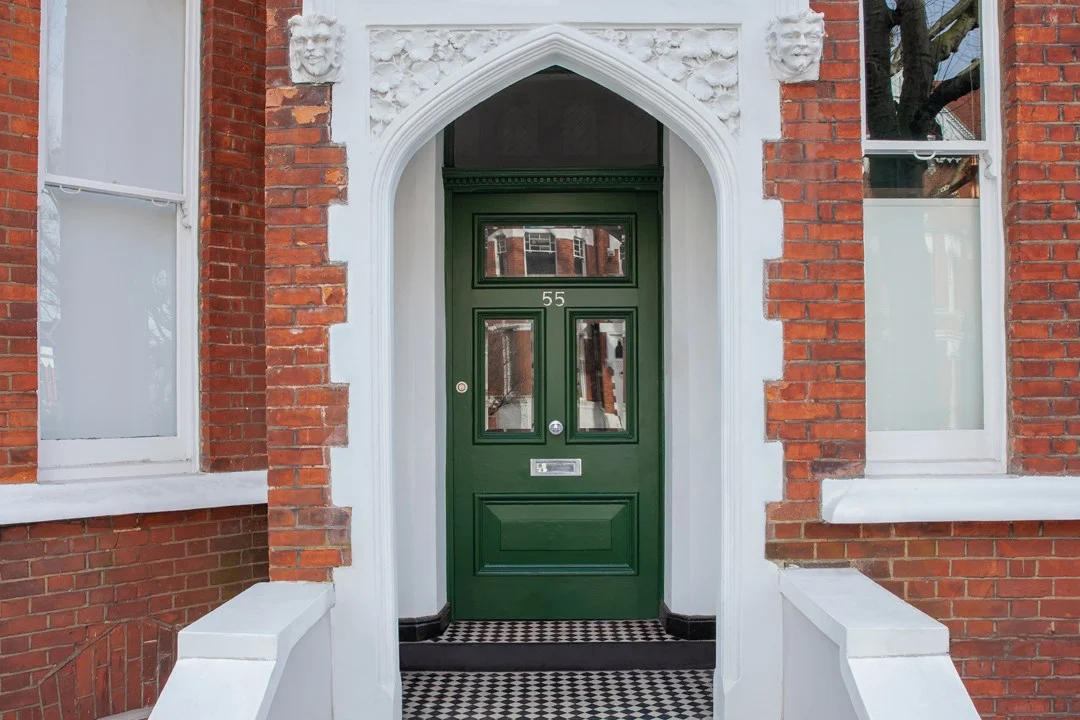 April Giveaway: Front Door Refresh
*GIVEAWAY IS OVER. CONGRATULATIONS TO THE WINNERS!*
Refresh your curb appeal this spring with a brand new coat of paint for your front door from your choice of Farrow & Ball or Fine Paints of Europe. TWO lucky winners from Instagram (one local and one non-local) will be able to choose their favorite shade from us and win everything needed to paint their front door! The local winner will have it hand-painted on site by the experts at H.J. Holtz & Son.
Click here to see how to enter the giveaway. Winners will be selected at random on Friday, April 22nd.
Scroll down for some front door inspiration! As the first thing you see when you arrive home, and your visitors' earliest introduction to your personal style, it's very important to find a color that feels true to you. Fine Paints of Europe lacquer paint is best applied professionally, but luckily, painting a front door with Farrow & Ball isn't a huge undertaking — a good sanding, a layer of Primer & Undercoat, and a touch of weatherproof Full Gloss or Exterior Eggshell is all you need.
Choosing a paint color for your front door is the fun part! Check out these entryways — from bright Nancy's Blushes to inky Scotch Blue, we've gathered a few of our favorite Farrow & Ball colors below to inspire you.
Ready to start painting outdoors? Click here to search for your perfect shade.
Test a sample pot for any color - free shipping!