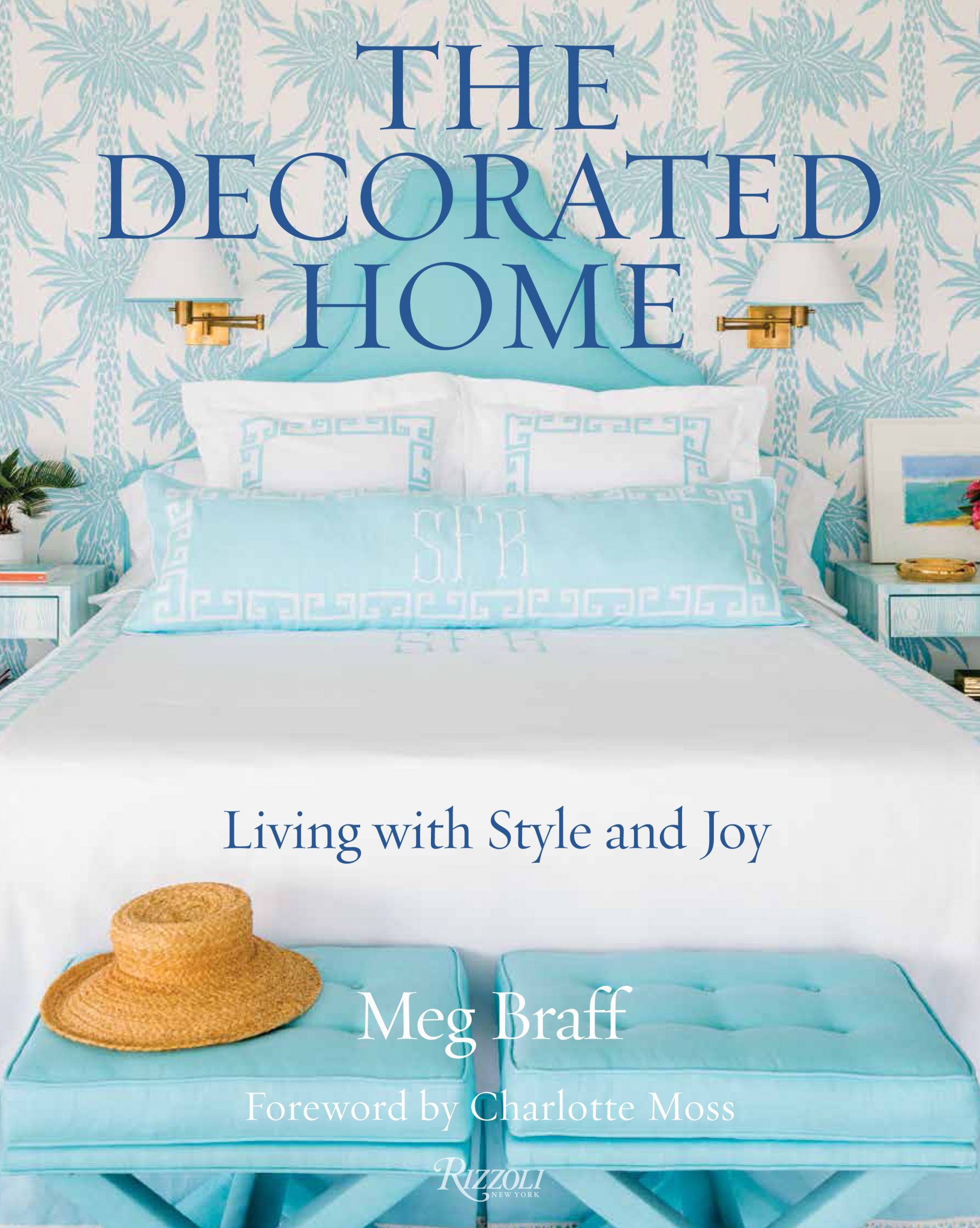 Interior Designer and style extraordinaire Meg Braff is visiting Charlottesville! We are thrilled and honored to host a signing of her new book The Decorated Home: Living with Style and Joy along with our partners at Kenny Ball Design Center. Stop by and say hello to Meg and chat about what inspires her chic and fresh design style. You can also pick up a signed copy of her new book!
2125 Ivy Road, Charlottesville Virginia
Thursday, July 13th  2017    
3:00pm – 5:00pm  
"Meg is one of those people who immediately adds a sense of gaiety to a room. Her spaces are filled with bold patterns, bright happy color, and a sense of celebration."
– Charlotte Moss
Meg's fresh and irresistible style seen in her new book!
ABOUT MEG BRAFF
Meg Braff embarked on her interior design career after attending Vanderbilt University and the prestigious Parsons School of Design. She was an associate at Ellen McCloskey Associates, and later she worked with Jeff Lincoln before launching her eponymous firm in 1994.
Most of all, Meg is known for her exuberant youthful take on traditional design. She creates livable spaces imbued with playful glamour and a modern perspective. Her sophisticated color sense and deft eye for mixing antique and modern pieces has broad appeal, evidenced by residential commissions throughout the East Coast and the Caribbean. Also, in 2011 she acquired the Philip Graf archive and began modernizing and recoloring his playful wallpaper patterns. 
Meg emboldens her rooms  with charisma and individuality, while taking heed to her clients preferences and lifestyles. As a result, she creates layered, deeply personal spaces that are an ideal setting for gracious living and celebrations with friends and family.
Also, Meg is a native of Tupelo, Mississippi. She is married to Douglas Braff and is the mother of four teenage boys. When she is not traveling for clients she is crisscrossing the country to squash competitions and sits on the boards of The Bone Marrow Foundation and The Decorator's Club. In addition, her work has been featured in House Beautiful, Traditional Home, Coastal Living, Southern Living, and Hamptons Cottages & Gardens, among others. Her first book, The Decorated Home: Living with Style and Joy, was published by Rizzoli in April 2017.