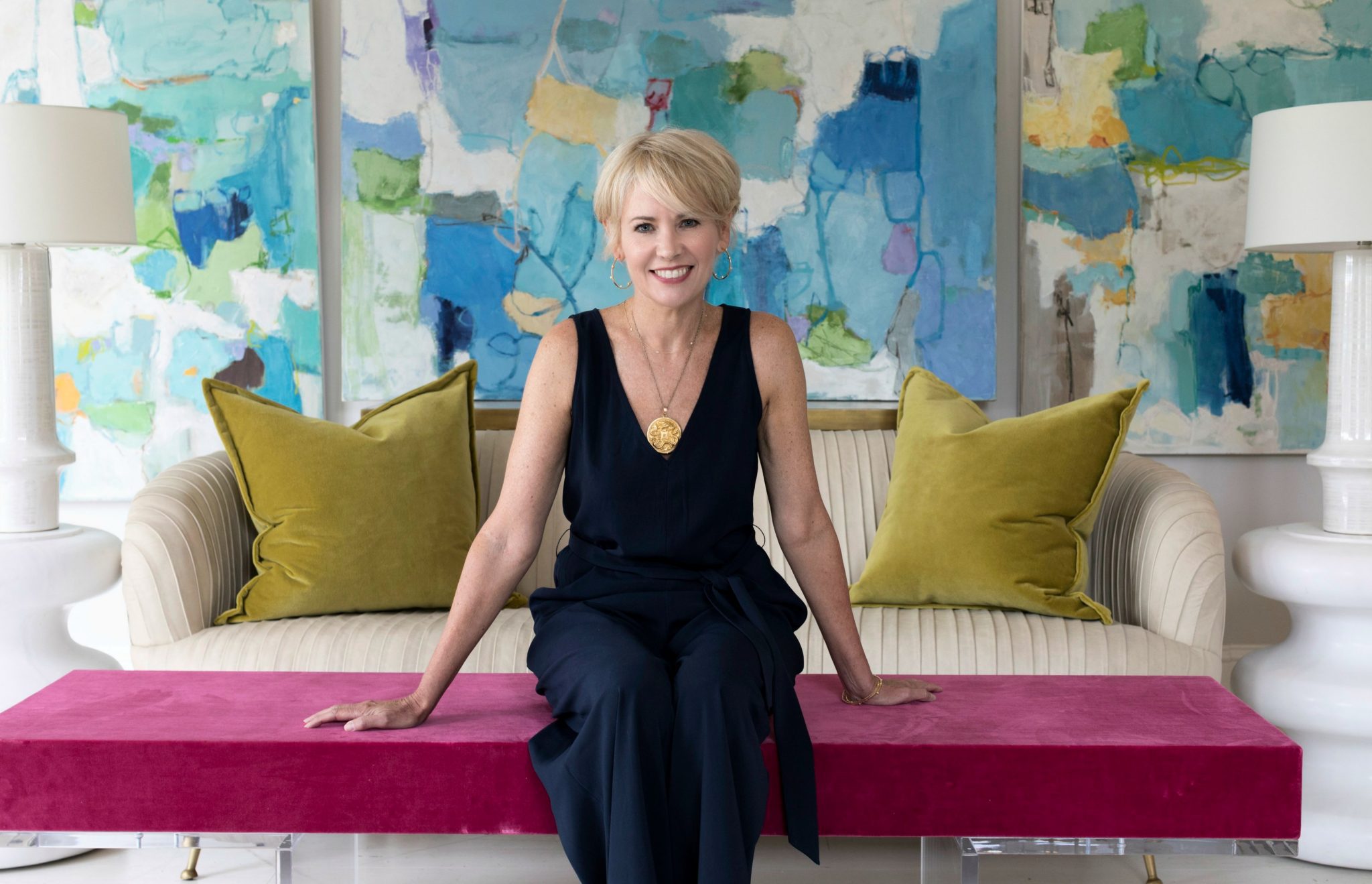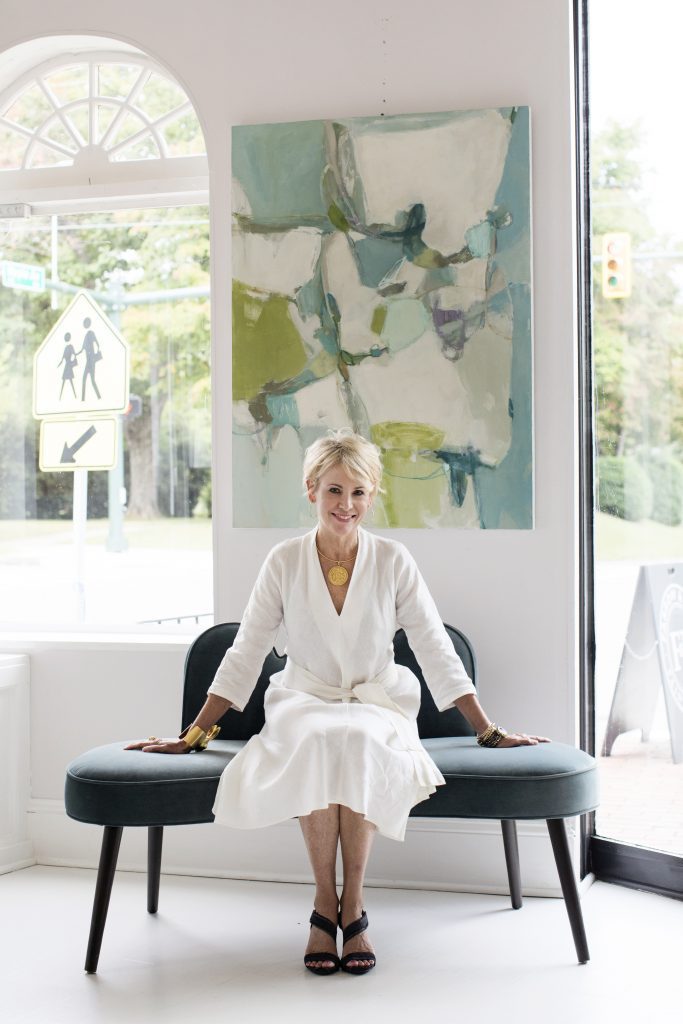 What does a day in your studio look like?
My day usually begins around 10 am, after I've either worked out, walked the dog, or both. Coffee in hand, I sit in front of my canvas and examine the piece I'm working on to see if I'm happy with the direction the painting is headed. I will often photograph a painting in grayscale to see if I'm satisfied with my composition and its values. Once I know which direction I'm headed, I'll scrape my palette clean and lay down my colors. I rarely use anything straight out of a tube as I would prefer to mix up my own; I enjoy this process and the colors are much more complex.  There was a time when I painted to music, but lately I have enjoyed the meditative aspect of painting in silence. My studio is small and it only allows me to work on a couple of pieces at a time. Because I can be quite messy and disorganized, I am usually covered in paint and so is the floor! I have plans to add a studio space over the garage, which will allow me to work on several pieces at a time and make an even bigger mess!
In this moment, what are you grateful for?
My family and my health. In that order.  Every. Single. Day.
What advice would you give your younger self?
Don't be afraid to step outside your comfort zone and allow yourself to be vulnerable. Take risks,  don't take yourself too seriously, love more deeply and forgive more often. Still working on these . . .
What is your favorite vacation destination?
Anywhere warm, near water, with a good book and a delicious sippy drink. I don't like being cold!
Describe a turning point in your life? 
There have been many to be sure; marriage, the birth of my beautiful daughters, the passing of my mother, the birth of my precious grandchildren, but the most impactful one of late would have to be my breast cancer diagnosis almost 3 years ago. It was an opportunity to do a real 'gut check'. I learned a lot about myself; I am stronger and braver than I thought and I will never again take my health for granted.
Do you have a mantra?
Never give up! This is actually our family's mantra and there is a funny little story we like to share. My husband and I would often use this phrase with our daughters when they were growing up, whenever they felt frustrated at school or on the field. When my oldest daughter Sarah was in kindergarten, her teacher asked her what she was going to give up during Lent. Liza looked at her with a confused expression and said, "The Shands Never Give Up"! 

What is your favorite room in your home?
This one's super easy - Our living room is filled with my favorite treasures and pink, of course. I love the way the morning light dances across this space. It's the perfect spot to enjoy a cup of coffee and read a book. Referred to by my family as the "talk room", it's where secrets are shared, tears are shed, promises are made and hearts are mended. 
What is the craziest, most outrageous thing you wish you could achieve?
Play and sing in a rock band. I have thought of this often. This is crazy and outrageous because I don't play an instrument, I can't hold a tune and I suffer from a terrible case of stage fright! 
What is something that made you laugh really hard lately?
My granddaughter is 2 1/2 years old and it is a rare occasion when I'm with her that she doesn't make me laugh out loud. She is wide open, silly and sweet, and says the most clever things. She is pure entertainment.
What's the best part about creating art?
Creating art is exhilarating, frightening, liberating, intimidating, rewarding, frustrating, soothing. It is honest. It is growth. It is when I'm most myself.
Thank you Chris, for sharing this part of you with all of us. See you Thursday, Nov 4th!