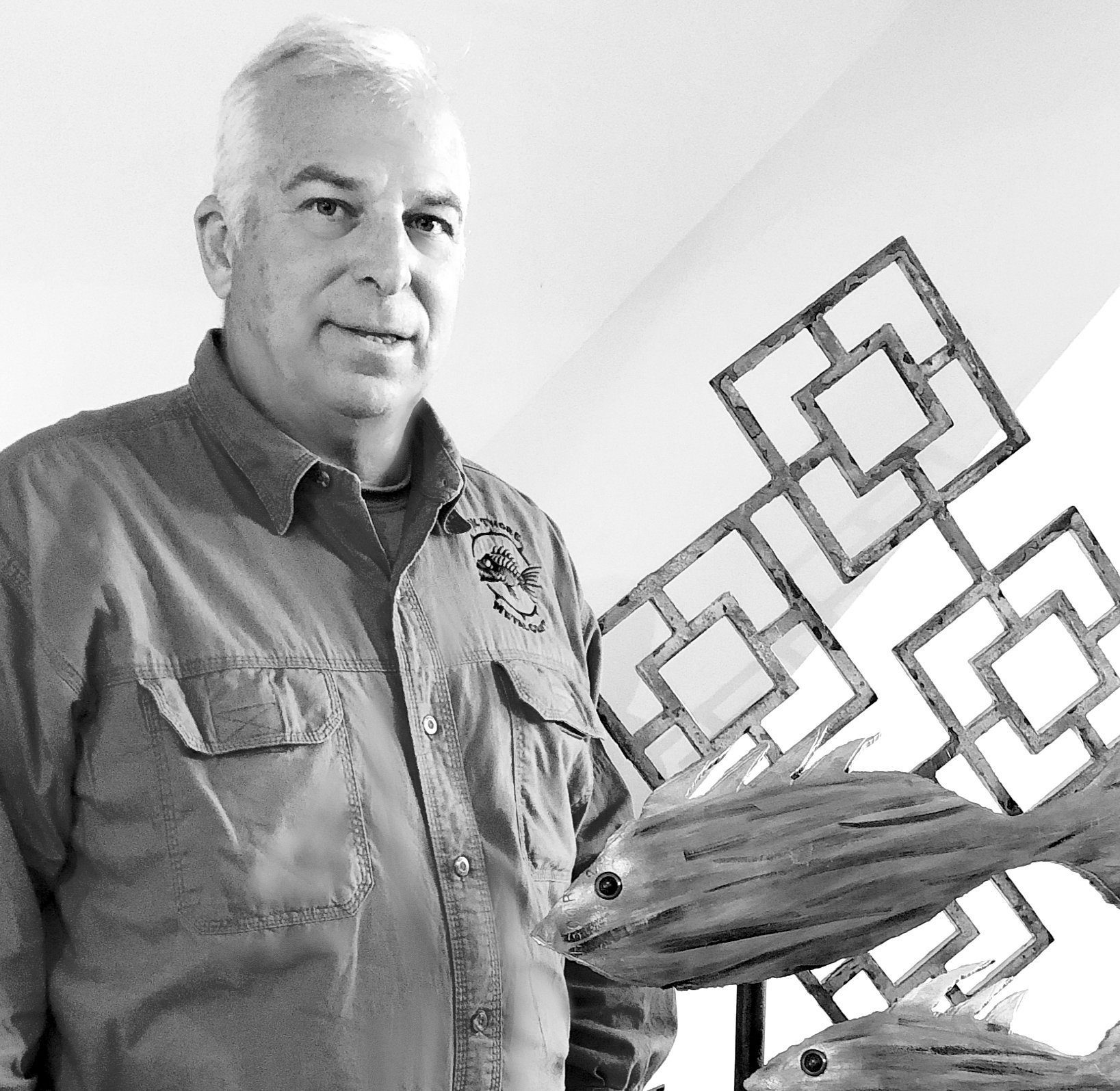 "GIFTING ART" WITH KIRK THORE
PH: Describe your medium and what you enjoy most about creating?
KT: I work with reclaimed metal and salvaged wood. What I enjoy most is taking discarded pieces
and being able to use my imagination to create sculptural art.
PH: What is one of your favorite holiday traditions?
KT: My family gatherings during the holidays.
PH: What is one of the most heartwarming gifts you've ever received?
KT: The love from my family and friends.
ARTIST BIO
Born in Petersburg, VA and raised in Hopewell, VA the accidental artist, Kirk Thore is now living a life that he never even thought about growing up or through his working career. Starting off in construction out of high school and moving through a couple of apprenticeship programs he landed a job at Allied Signal, now Honeywell, in 1980. He has always had a love of classic cars and anything mechanical. Taking
apart and putting cars back together was a favorite hobby of his and still is now.
After retiring from Honeywell, he thought he would just tinker around the house do some odd jobs for friends and family just to have something to do or mess with his old cars out in his garage. This is not how it's turned out for him though. While at work on his downtime between jobs he would look around the shop for scrap metal or old discarded parts and pieces and try and make things out of them. This
started as just a way to pass the time before the next job, he made a piece here and there and started to display them in his yard or in the garage. Friends soon started to give him ideas of things they wanted and he would make his version of his home and the attention they were starting to get, he thought maybe it was something more there.
After he did retire, his creativity increased with more time on his hands to spend making his industrial creations. He's made everything from crabs out of horseshoes, to fish out of old ice tongs and a chicken out of old arm tools and rebar to anything you can imagine. Every day he comes up with new designs and ideas for something different and puts them in to life. It's something he never thought he would be doing but now couldn't image it any other way.
FOR THE LOVE OF ART!