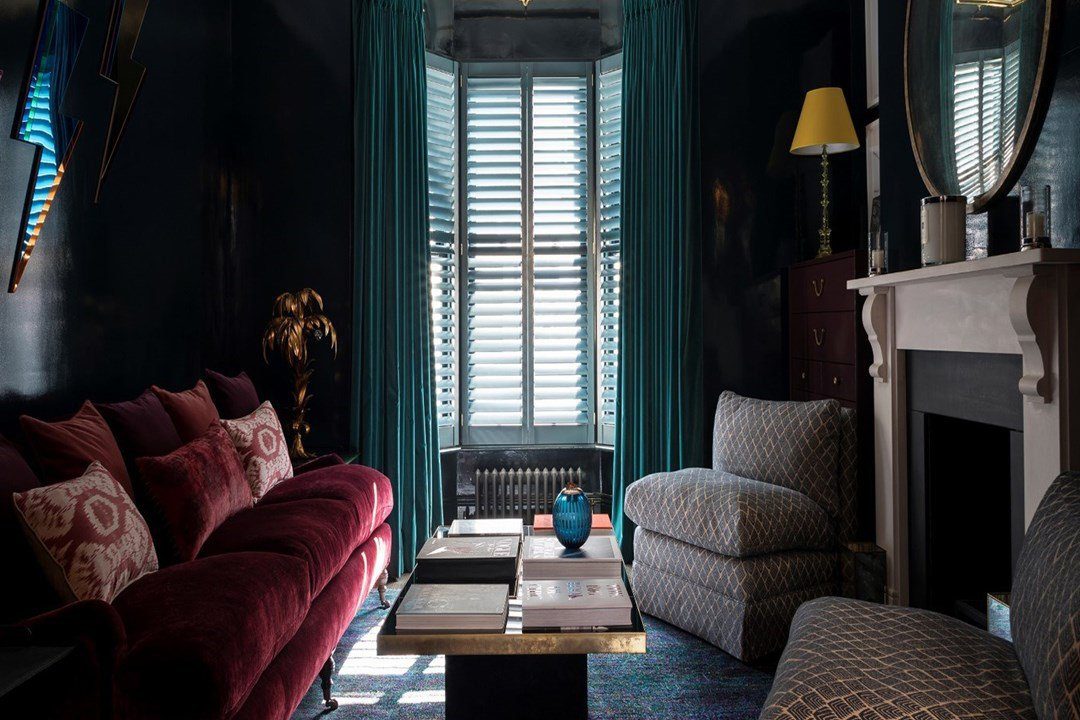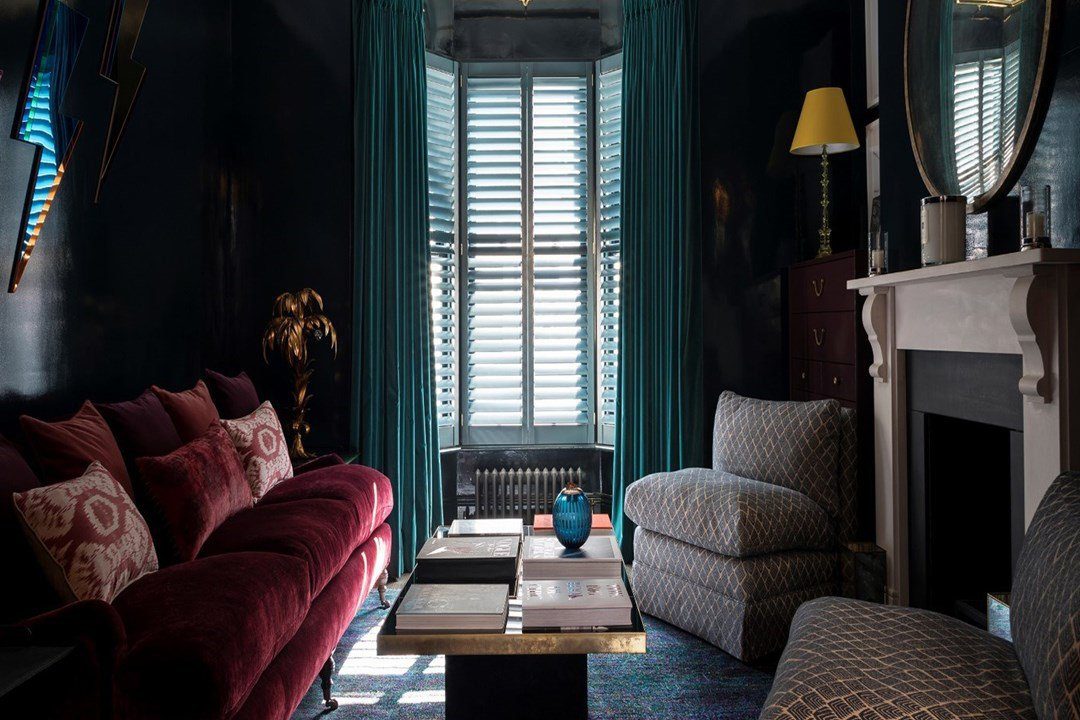 In all our dealings with Hague Blue (and we've had a lot) we've never seen a surface it didn't suit. This deliciously deep blue has worked its magic on everything from front doors to fire surrounds and, thanks to the creativity of Farrow & Ball's social media followers, it shows no signs of stopping.
Hague Blue is known for being a deep dark blue. This strong shade takes its name from the fantastically colored woodwork much used by the Dutch, and still works wonderfully on cabinetry, trim and accents such as doors, ceilings and furniture. The green undertones of this timeless, deep and dramatic blue means it sits as happily outside as it does in small dark rooms.
How would you style Hague Blue? Leave a comment below! Tap here to grab a sample pot ($8.00 + free shipping)
All information from Farrow & Ball. Scroll down for five imaginative ways with Hague Blue. Taken from real Farrow & Ball homes, they show this beloved blue paint at its versatile best.
Bold kitchens are here to stay, and it doesn't get more elegant and timeless than a beloved Hague Blue kitchen.
Takeaway: Hague Blue with brass hardware is stunning!
---
Pictured
Cabinet color: Hague Blue No. 30
Wall color: Dove Tale No. 267
Photo by @somethingbluehome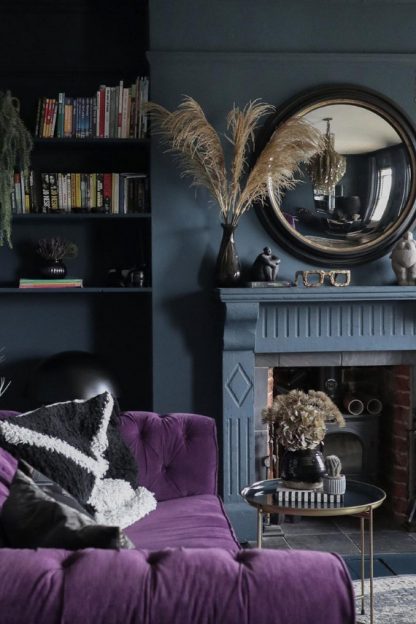 This cozy living room is a masterclass in color drenching, featuring Farrow & Ball's deep dark blue. For the same velvety finish, try Farrow & Ball's chalky matte Estate Emulsion on your walls and ceiling.
Takeaway: Try the same color on every available surface including the walls, woodwork, fire surround, and ceiling.
---
Pictured
Wall color: Hague Blue No. 30
Photo by @theknottedtouch
In natural sunlight, Hague Blue appears lighter and more muted. This gives the color an altogether different character. Against the deep blue, a fresh green appears even brighter, and mimics the greenery of the surrounding countryside.
Takeaway: To recreate the look for your own great outdoors, look no further than Farrow & Ball's weather-resistant Exterior Eggshell finish.
---
Pictured
Main exterior color: Hague Blue No. 30
Window and door frames: Cooking Apple Green No. 32
Photo by @willowtreewilby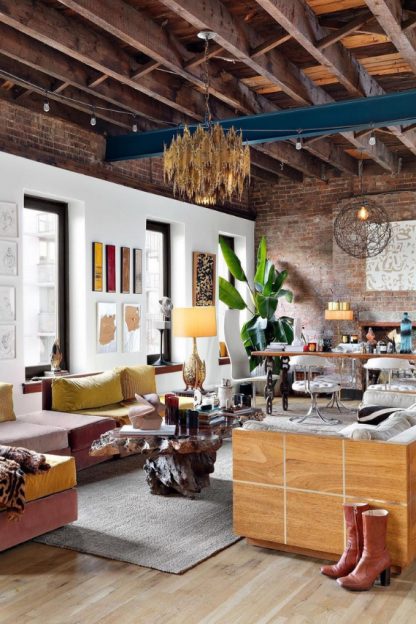 Add a dose of color to an otherwise neutral space by painting just one thing! To transform your own wood or metal features, try Farrow & Ball's super-tough Modern Eggshell finish, available in every color.
Takeaway: Highlighting architectural features such as painting beams, radiators and, window frames and trim can make a room feel "finished".
---
Pictured
Beam color: Hague Blue No. 30
Photo by by @evan__edward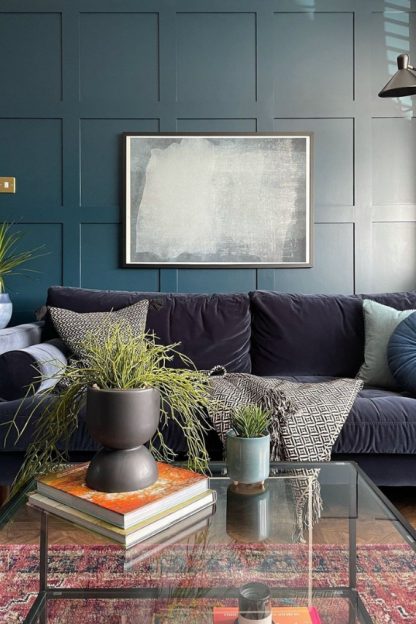 Something about the combination of Hague Blue and board and batten paneling just seems so very right.
Takeaway: Painting the doors and trim in Hague Blue also creates a gorgeously calm and cozy space.
---
Pictured
Paneling color: Hague Blue No. 30
Photo by @house_on_the_way
Discover Hague Blue and many more colors at Palette Home! Give us a call or stop by.
(804) 716-1742  |  5813 Grove Ave. Richmond, VA 23226   —   Open Monday-Friday 9:30 - 5:30 & Saturday 11:00 - 4:00
---
Looking for paint samples? Click here to test a sample pot - free shipping!