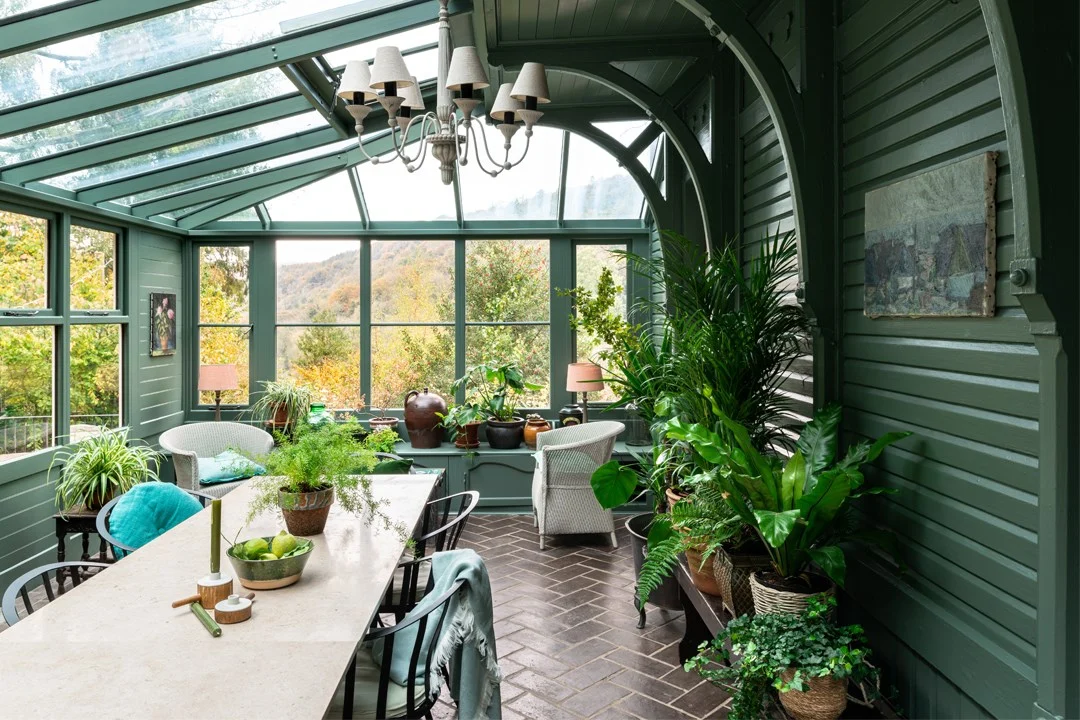 Behind the Color: Green Smoke
THE ESSENTIALS
Name and number: Green Smoke No. 47
Primer & Undercoat: Dark Tones
Complementary White: Off-White No. 3
ABOUT GREEN SMOKE
The smoky green blue that we call Green Smoke was a popular color in interiors during the late 19th century, and it's been a firm Farrow & Ball favorite for decades, too.
Part of the reason for its enduring popularity is its ability to look good on any indoor or outdoor surface (and trust us, we've tried a few). Used outdoors, Green Smoke feels lived-in and familiar in the best way; creating doors, windows and conservatories that feel like they've always been there. Indoors, it fits effortlessly into both contemporary and traditional palettes, creating spaces feel elegant and serene.
All information from Farrow & Ball.
Which room would you paint in Green Smoke? Leave a comment below. Click here to grab an $8 sample pot (free shipping)!
"Everybody loves Green Smoke," says Patrick O'Donnell, "and this is one of my favorite ways to use it – in a kitchen."
"Green Smoke in Modern Eggshell for your kitchen units, paired with the really lovely, timeless Bone in Modern Emulsion for your walls, and School House White on your ceiling and other trim. It's a really classic, elegant scheme – totally timeless and really beautiful to live with."
Discover Green Smoke and many more colors at Palette Home! Give us a call or stop by.
(804) 716-1742  |  5813 Grove Ave. Richmond, VA 23226   —   Open Monday-Friday 9:30 - 5:30 & Saturday 11:00 - 4:00
---
Looking for paint samples? Click here to test a sample pot - free shipping!