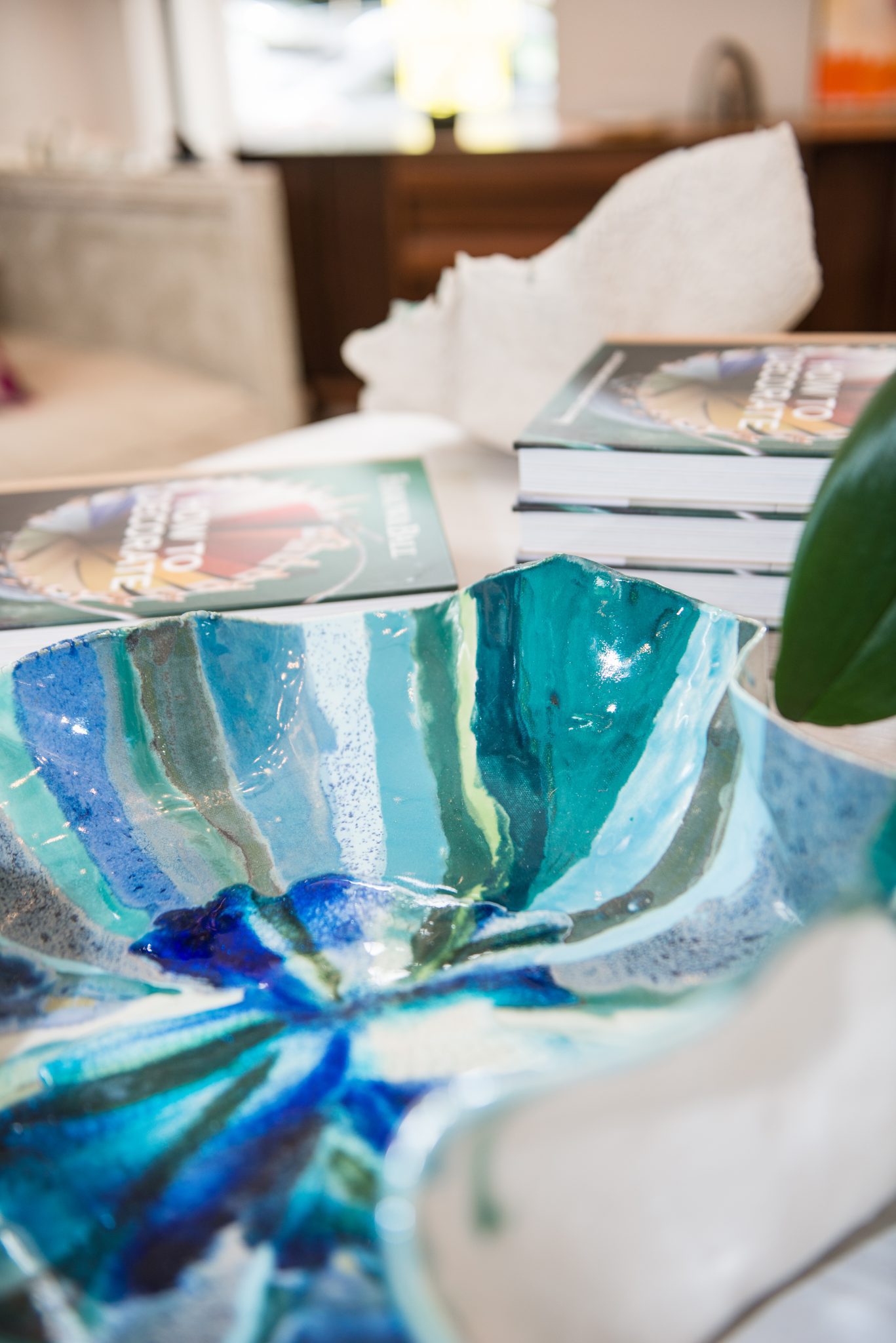 ARTIST LEIGH GORDON
The first thing you notice about these stunning original English porcelain pieces by Richmond artist Leigh Gordon is the burst of color inside. Also, the wonderful contrasting earthy texture on the the outside. Leigh says she achieves the texture by pressing them against natural surfaces such as coral or pine bark.
These lovely porcelain originals have endless uses. We see them see on a coffee tables, centerpieces on a dining table, and also turned on their sides in a bookcase. Beautifully mixed into any style interior.
Most often these pieces are mistaken as delicate and fragile. Not so. Leigh explained she fires the porcelain at Cone 7 (that's super high heat) that makes these bowls as durable as they are beautiful.  The bowls are so durable that they can be used in everyday living and as serving pieces. Even baked in the oven!  Imagine a hot appetizer, a beautiful fresh salad, or shrimp cocktail on ice. What a stunning presentation!
Gorgeous!
You can find Leigh Gordon 2017 collection in our stores!
Call or email us to inquire. Also, we ship and insure.
FOR THE LOVE OF ART!