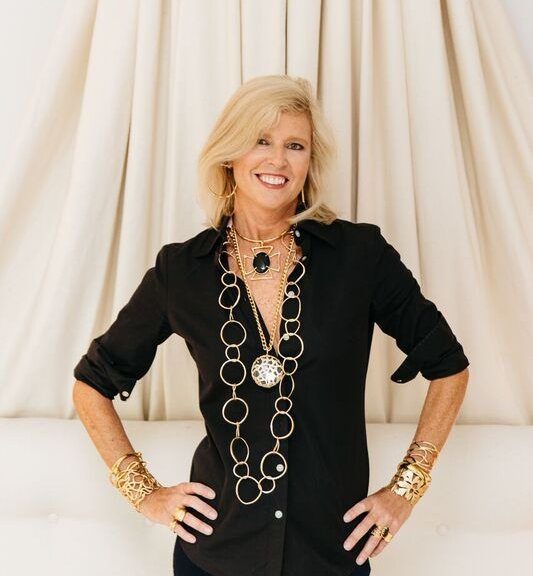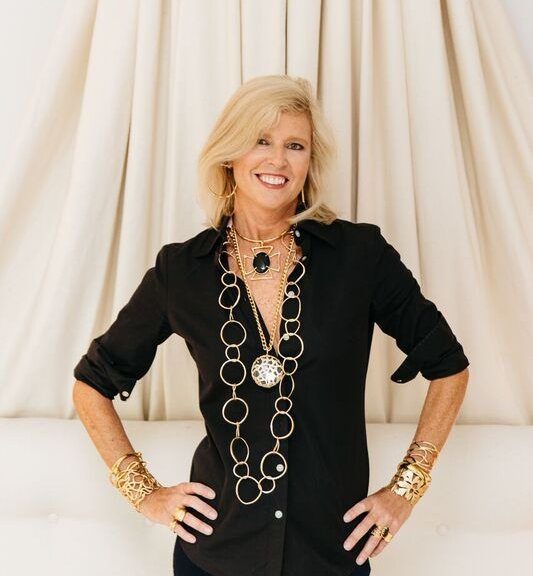 We are thrilled and delighted to exhibit Charleston artist Janet Gregg's original paintings at Palette Home in Richmond. Janet uses color in her paintings in a way that is fresh and energetic - each piece is lovely on it's own or they can be grouped together to make a big bold visual impact. They are simply exquisite!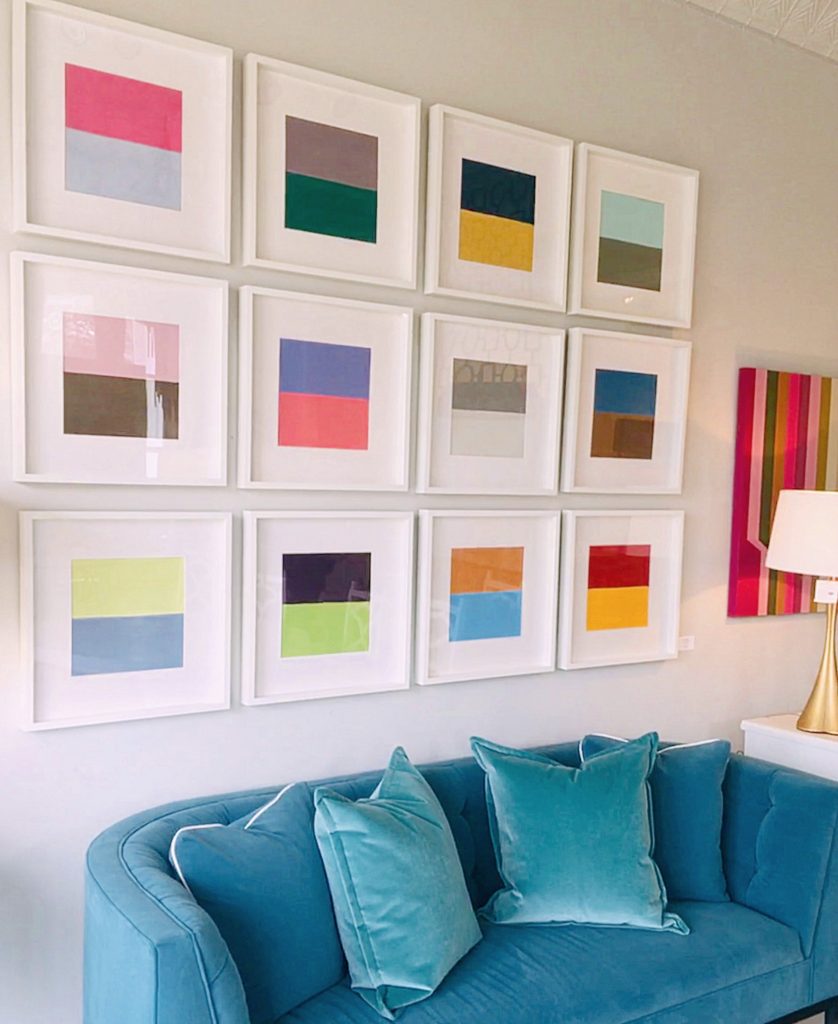 JANET GREGG INSTALLATION AT PALETTE HOME | MARCH 2019
ORIGINAL COLOR BLOCK PAINTINGS AVAILABLE FOR PURCHASE HERE! 
JANET GREGG BIOGRAPHY
Janet Gregg's creative talents span the realm of design from flowers, art and interiors to her signature jewelry line, Janet Porcher Gregg LTD.
Janet began her career in New York City under the tutelage of interior design maven Charlotte Moss. She later moved on to work as a venerable director with the Vaughan lighting company, further expanding her knowledge and contacts within the industry.
In 2002, Janet channeled her creative energy and established JPGltd. Shortly thereafter, a unique property in the historic district of downtown Charleston helped to persuade her move South. Janet's change of pace has led to a more balanced and inspiring environment. Her signature pieces reflect classic motifs with a modern, organic edge based around a casual but chic lifestyle.
When not in her Charleston studio, Janet may be found criss-crossing the United States hosting exclusive trunk shows from Atlanta to Aspen. She often partners with like-minded luxury lines for trunkshows such as Charlotte Brody, Glamourpuss, Roberta Freymann, Irving and Fine, and J.McLaughlin.
Janet's clients are among the who's who of American style.
Janet's work has been featured by a wide range of print media including House Beautiful, Elle Décor, Departures, Cottage Living, House and Garden, Woman's Day, Charleston Art Mag and Charleston Home as well as on numerous style-minded blogs such as The English Room, Charleston Academy of Domestic Pursuits& Lacquered Life
FOR THE LOVE OF ART!