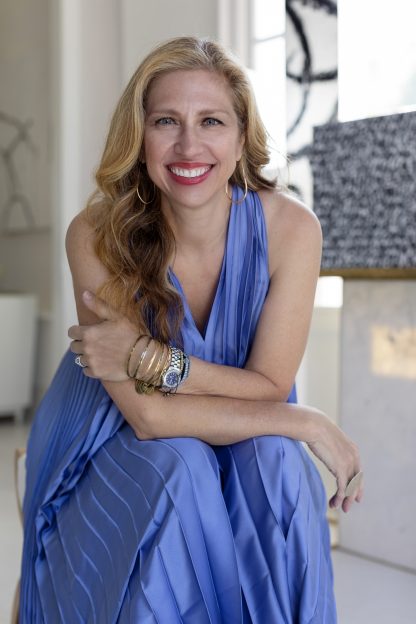 Today, Theodora has a thriving creative practice as a visual artist and creative entrepreneur. Her ever-evolving visual language draws inspiration from her emotions, surroundings, Hellenic heritage and ancient symbols. Her signature elements are intuitive brushstrokes, gestural marks, and layers built over time. Each soulful creation carries intricate details, texture and a story.
Her artwork is featured in corporate collections and treasured by art lovers around the world. She resides in Richmond, Virginia but her spirit dwells on an island in the Aegean Sea.
Theodora primarily works in acrylic paint fluctuating between works on paper and handcrafted wood panels. A lifelong learner, she enjoys experimenting with collage, ceramics, silkscreening by hand and textile design. She has a keen sense of color theory informed by her love of nature and travel. Her studio practice combines acting on impulsive ideas with unhurried experimentation and reflection. The push and pull is ever-present as she grapples with infinite possibilities to reimagine line, form, shape and color.
BLOOMING GIRLS AND FRIENDS ARE BACK! 🌸