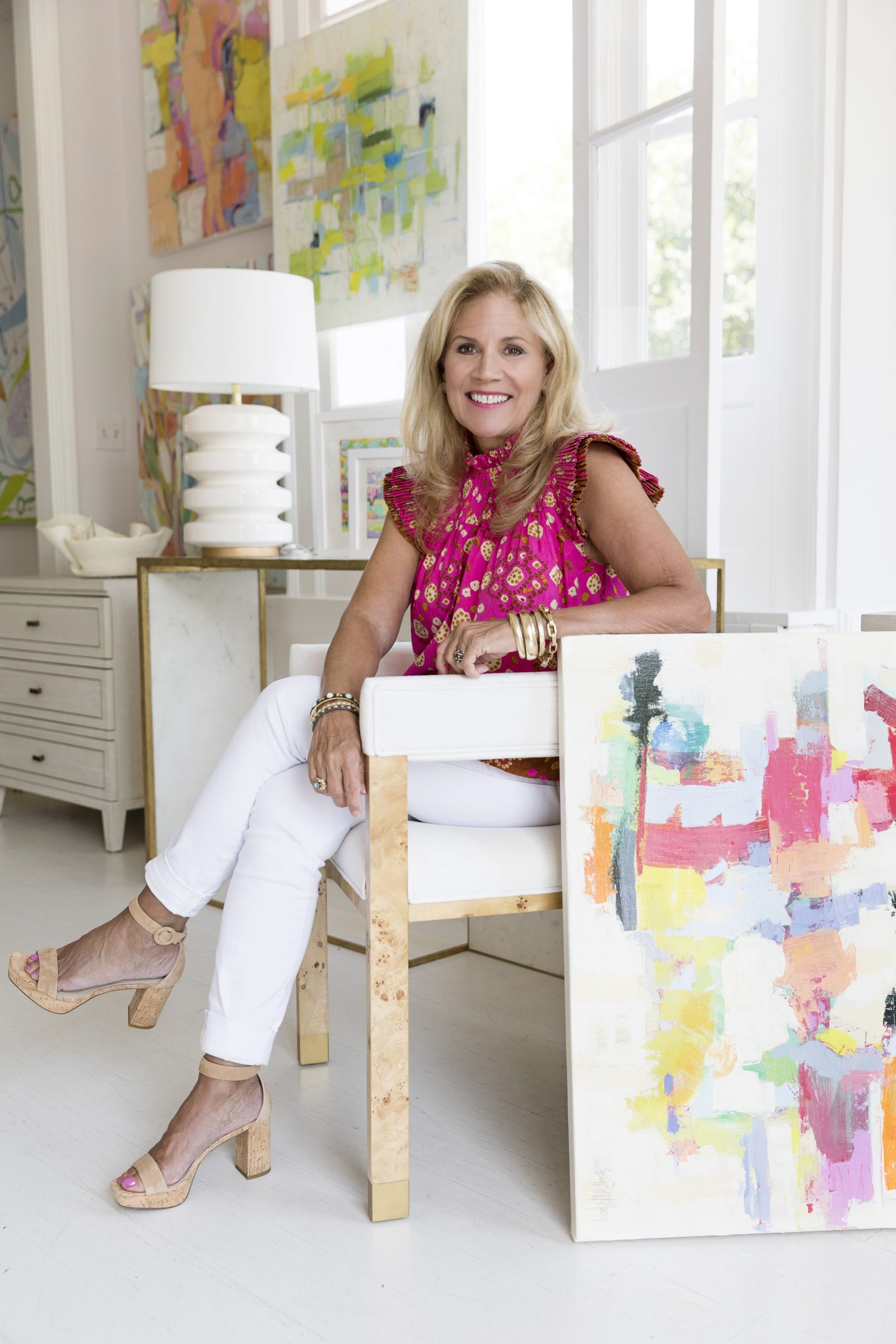 Susan Britt Murphrey Macon
 There's always been an artist deep inside of Susan Britt—even as a math major at Salem College—but it took her soul searching during her Daddy's illness and death to bring it out.
A Christian counselor who led Susan Britt through her grieving helped her realize her passion.  He asked what she wanted to do, and she surprised herself when she blurted out, "I want to paint."   Completely startled and looking over both shoulders, she whispered, "Who said that?"  Her counselor encouraged her to embrace this call to paint.  He pointed to her heart and lovingly said, "I believe you've been given a gift….now use it!"  She took classes and workshops with Alice Williams, Eileen Corse, Frank Rowland, Mike Hoyt, and John Silver, each of whose work is different but represents color so beautifully.
Susan Britt acknowledges that her "eye" is a gift, and she credits music as a source of her inspiration.  "Christian music puts my heart in a place of gratitude for the Giver of the gift," she said, and many of her paintings reflect that joy and peace in their color, texture, and movement.  Motown music causes her to dance in her studio, and her brush strokes make life's joys dance on the canvas as well!   Susan Britt considers herself an abstract expressionist with bold colors, movement, and texture.  "I can express so much on canvas that I cannot express in words," she said.
"I look at a table setting and see abstract," she says with her infectious smile, "and I love the linear movement of the layout of the cotton and tobacco fields of eastern North Carolina."  She's deeply inspired by what she sees, and her vibrant colors dance with the joy of a sweet soul who's humbled to share her love of color with others.  "I'm grateful that painting has allowed me to translate a part of my soul to canvas," she said, "sharing my joy, hope, and light with others."