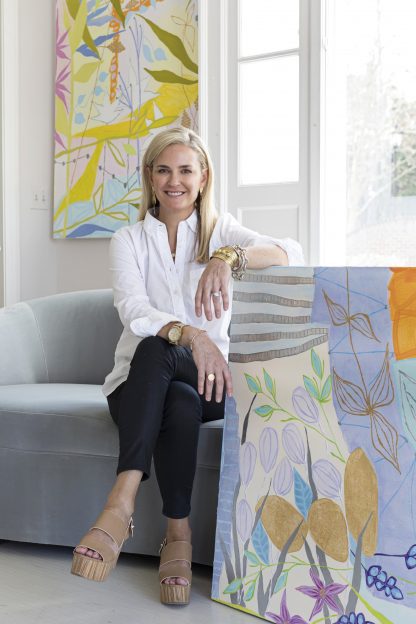 Born and raised in Richmond, VA, Lucy earned a Bachelor of Science in Art Education from the University of Georgia and continued her studies at the Lorenzo De'Medici Art Institute of Florence, Italy. After living in Italy, she returned to the United States to work for Sotheby's in New York. She continued her work in interior design in Charleston, SC, and with Lee Jofa and Kravet at the Denver Design Center.
In 2003, Lucy and her family moved to Norfolk, VA. Several of her client's homes have been part of the Virginia's Historic Garden Week and The Children's Hospital of the King's Daughter's Tour de Cuisine. Her design projects have received international exposure on several websites including QuadrilleFabrics.com, SamuelandSons.com , Domino.com, and have been featured on popular blogs such as House of Turquoise and My Design Chic. Lucy's work has also been shown on the DIY and FIY television networks, and she was featured in the Restyle Source Market Style guide for the Summer '17 Las Vegas Furniture Market.
In addition to Interior Design, Lucy has a passion for painting. She loves using art as the color inspiration for her design projects and her own home is a reflection of how she uses her paintings to enhance the color scheme of a room. Lucy has sold hundreds of paintings throughout North America and the United Kingdom.